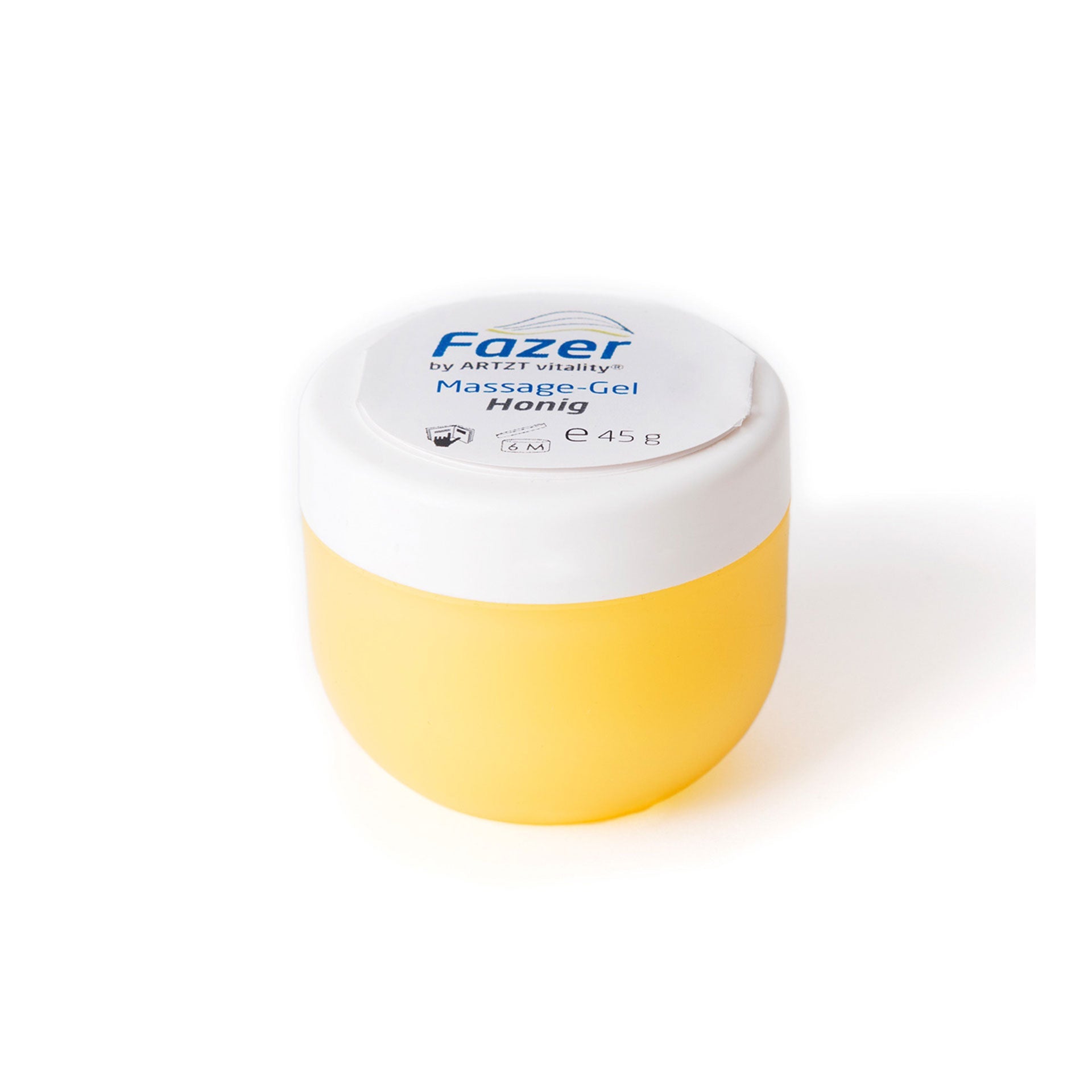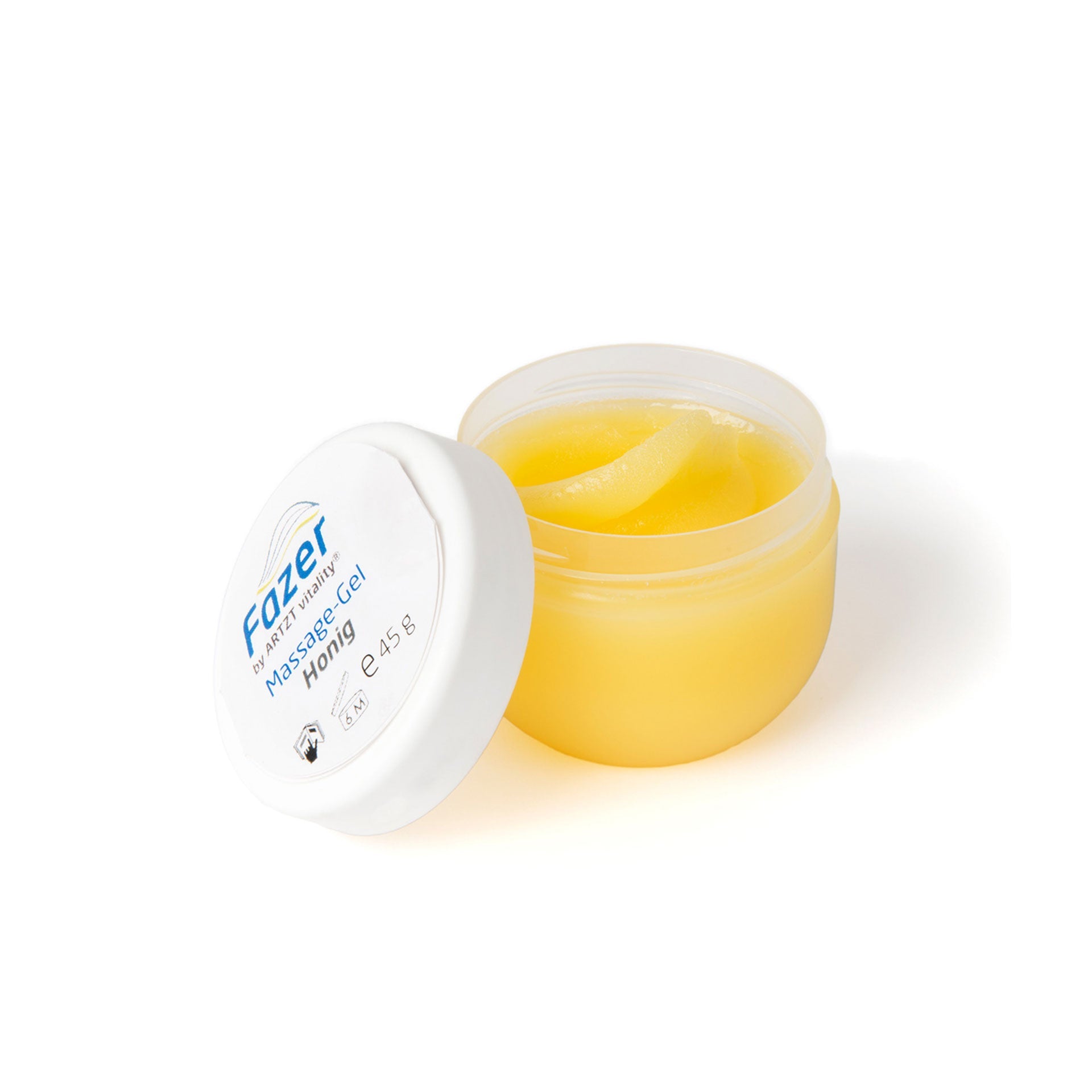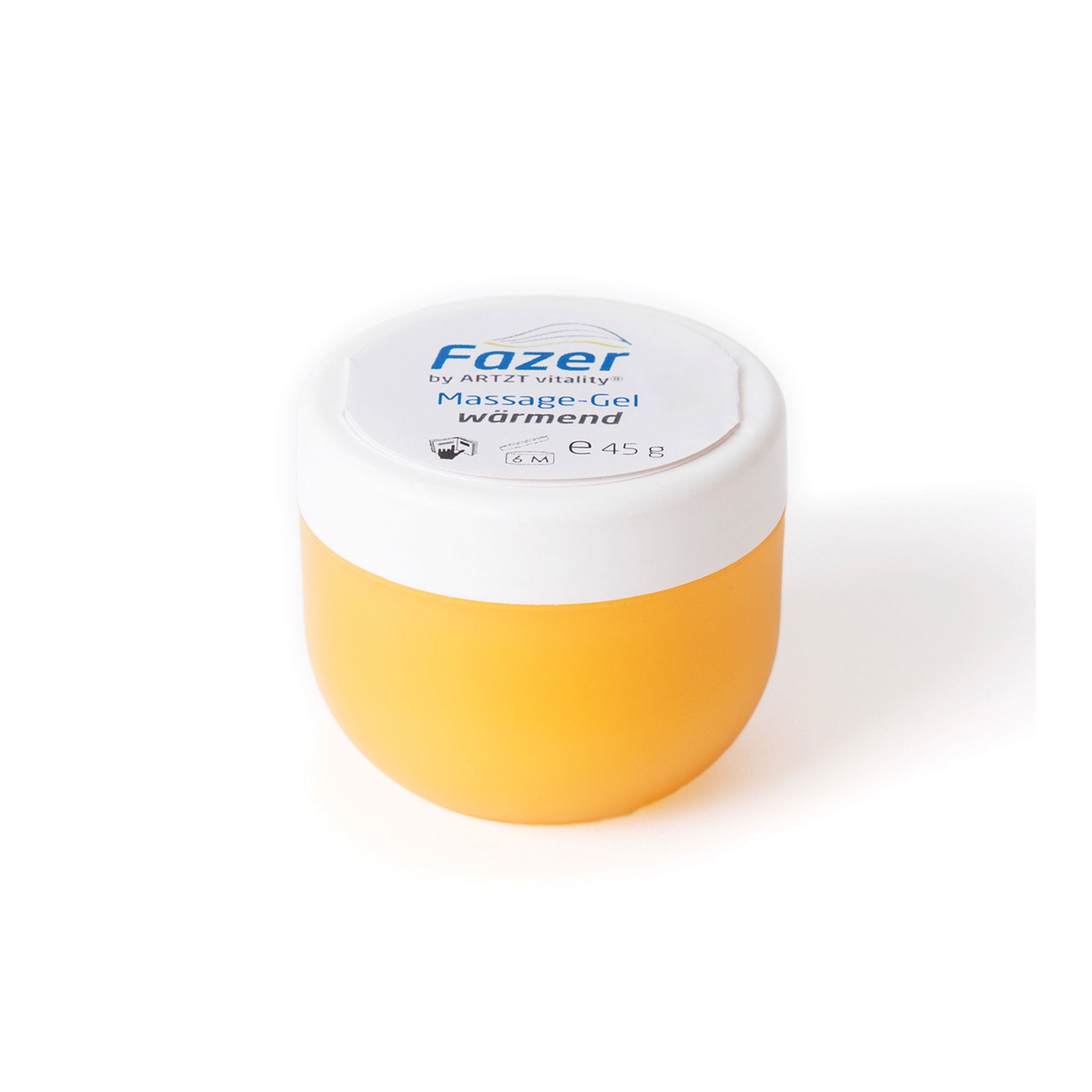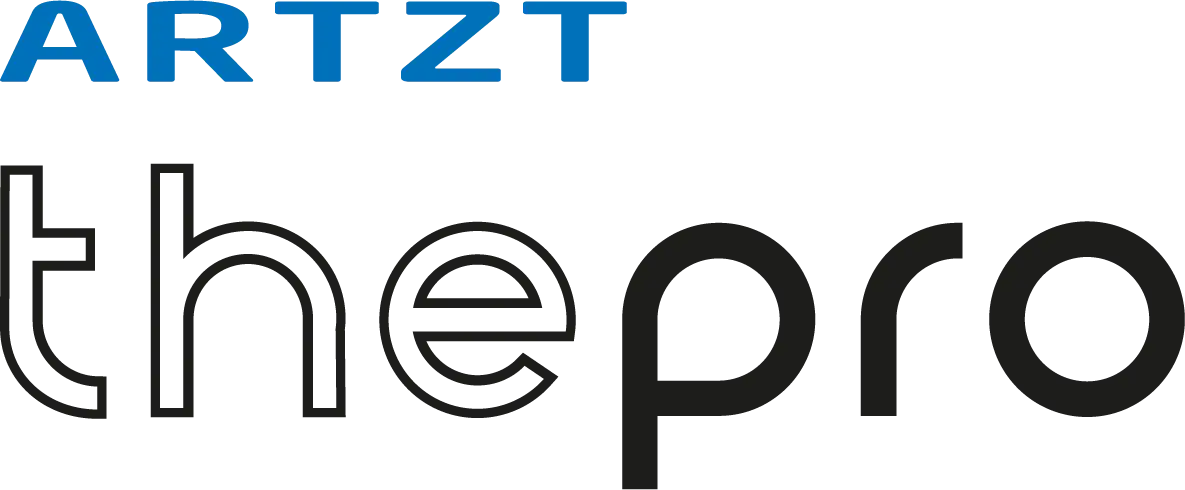 ---
Fazer Massage Gel
---
SKU: LA-7006
For the smooth Fazer treatment
The massage gel was specially developed for the treatment techniques with the ARTZT thepro Fazer Set. The gel makes the skin supple and thus enables a pleasant and effective treatment of all areas of the body.
The ingredients contained in both gels provide the skin with natural care and moisture. Beeswax protects against external attacks and gives suppleness and well-being.
Both massage gels have been specially developed for treatment with the Fazer instruments. The honey gel contains pure vegetable oils from almonds, jojoba and carrots. The warming gel is provided with extracts of Spanish pepper and rosemary, which unfolds its warming properties.
Ingredients Warming gel: With extracts of Spanish pepper and rosemary.
Ingredients Honey Gel: Contains pure vegetable oils from almonds, jojoba and carrots, enriched with vitamin E.
Quantity: 45g