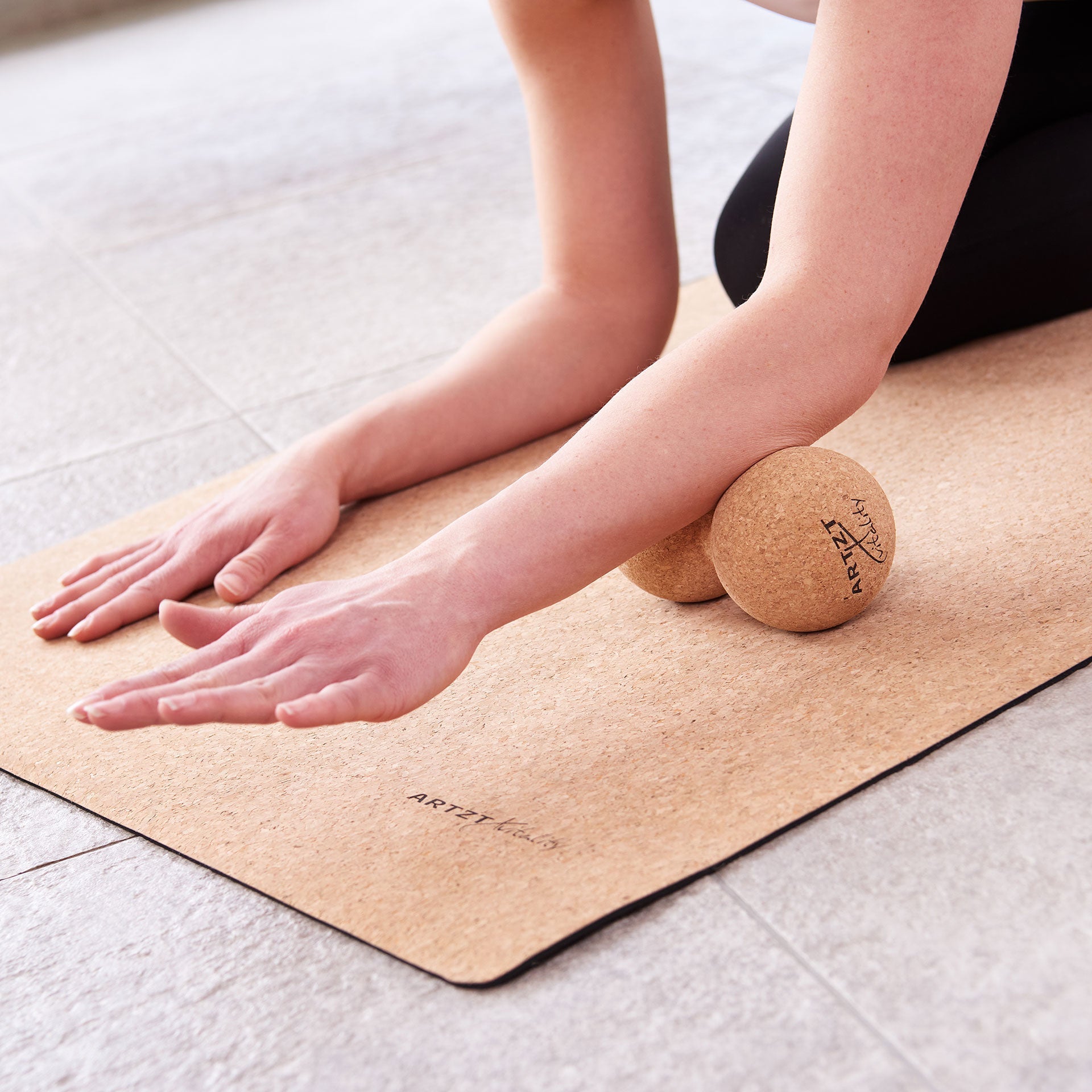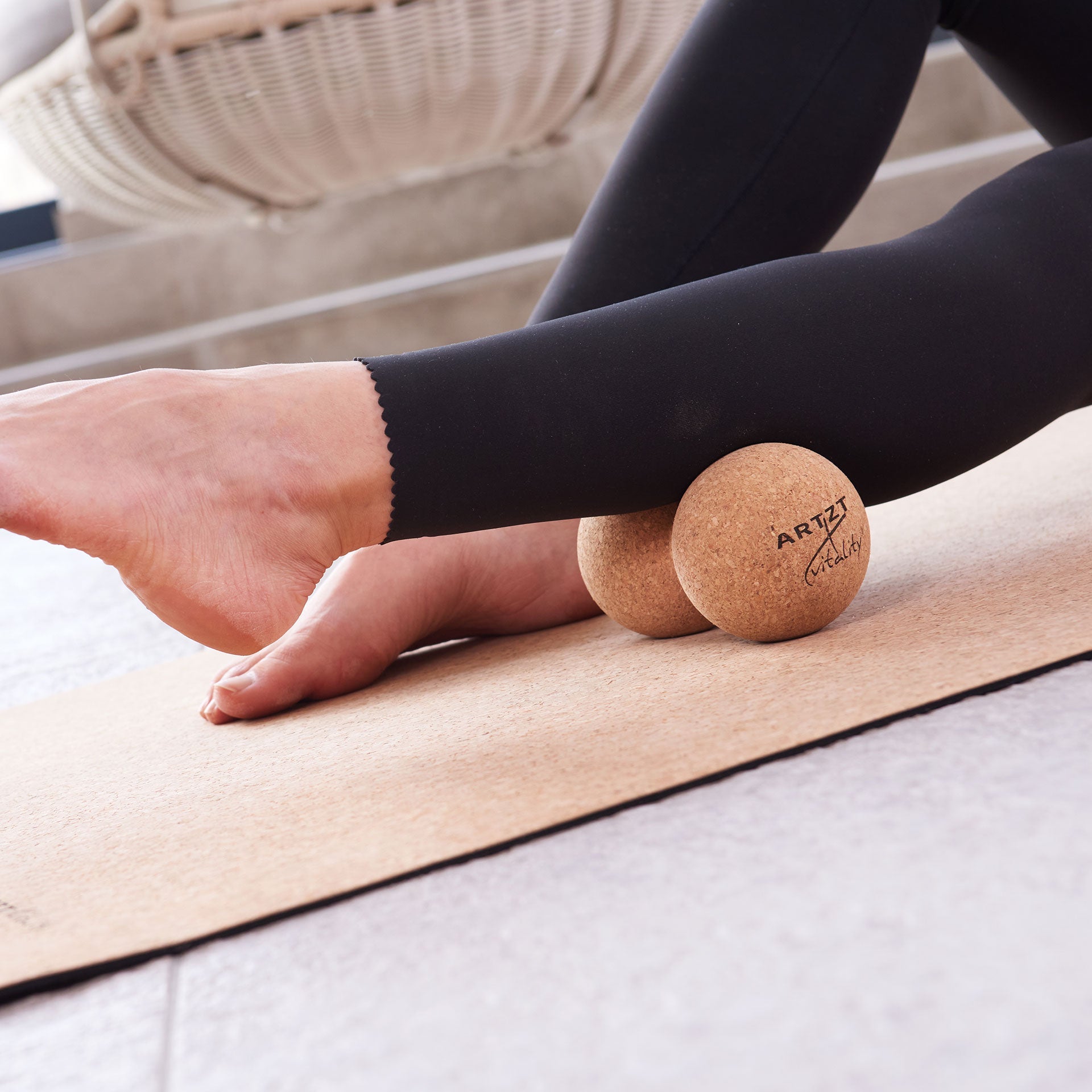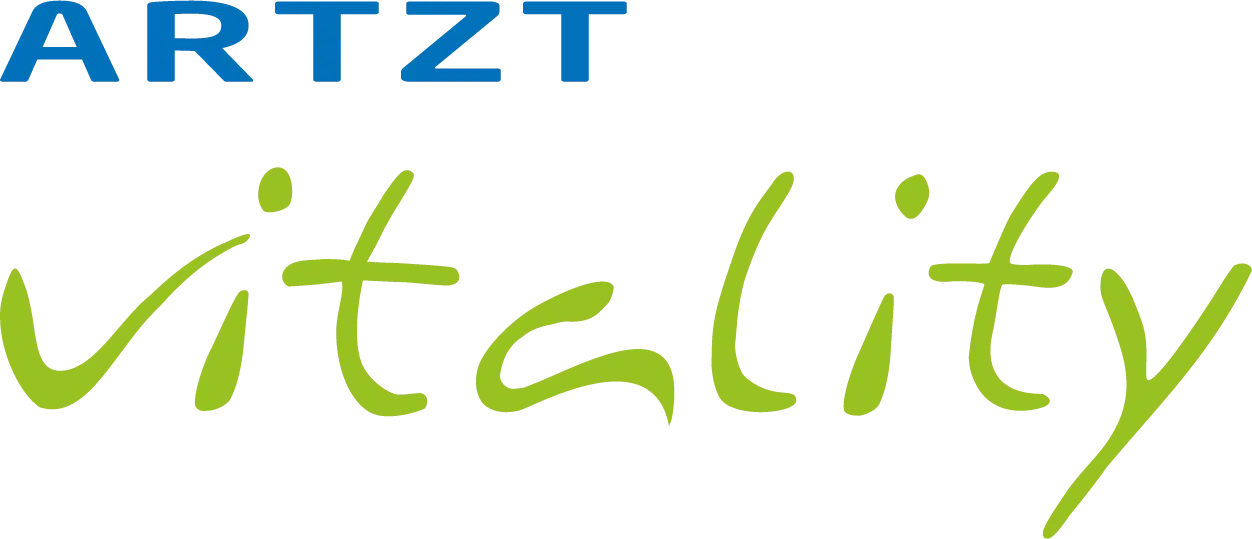 ---
Duo ball cork
---
SKU: LA-1006
Duo fascia ball
The ARTZT vitality Duoball is a massage roller made of cork - made entirely from sustainable raw materials and 100% recyclable. Cork is also very easy to care for and absolutely skin-friendly, enabling particularly comfortable fascia training. Thanks to the cut-out in the middle, this special fascia ball is easy on the spine and is ideal for back or neck massages.
Dimensions: 16 x 8 x 8 cm
Weight: 0.13kg
Material: cork from Portugal - easy-care, skin-friendly and 100% recyclable
Easy care and antibacterial
Cork is the new trend material in fitness, gymnastics, yoga and Pilates. The material, which is otherwise more commonly known as flooring or wine bottle stoppers, consists of 100% natural raw materials, is recyclable and absolutely skin-friendly and easy to care for.
Since cork has an antibacterial effect and bacteria cannot permanently settle on the material, cleaning with a damp cloth is usually sufficient. In addition, cork is very hard-wearing and simply feels pleasant on the skin. A real all-rounder!