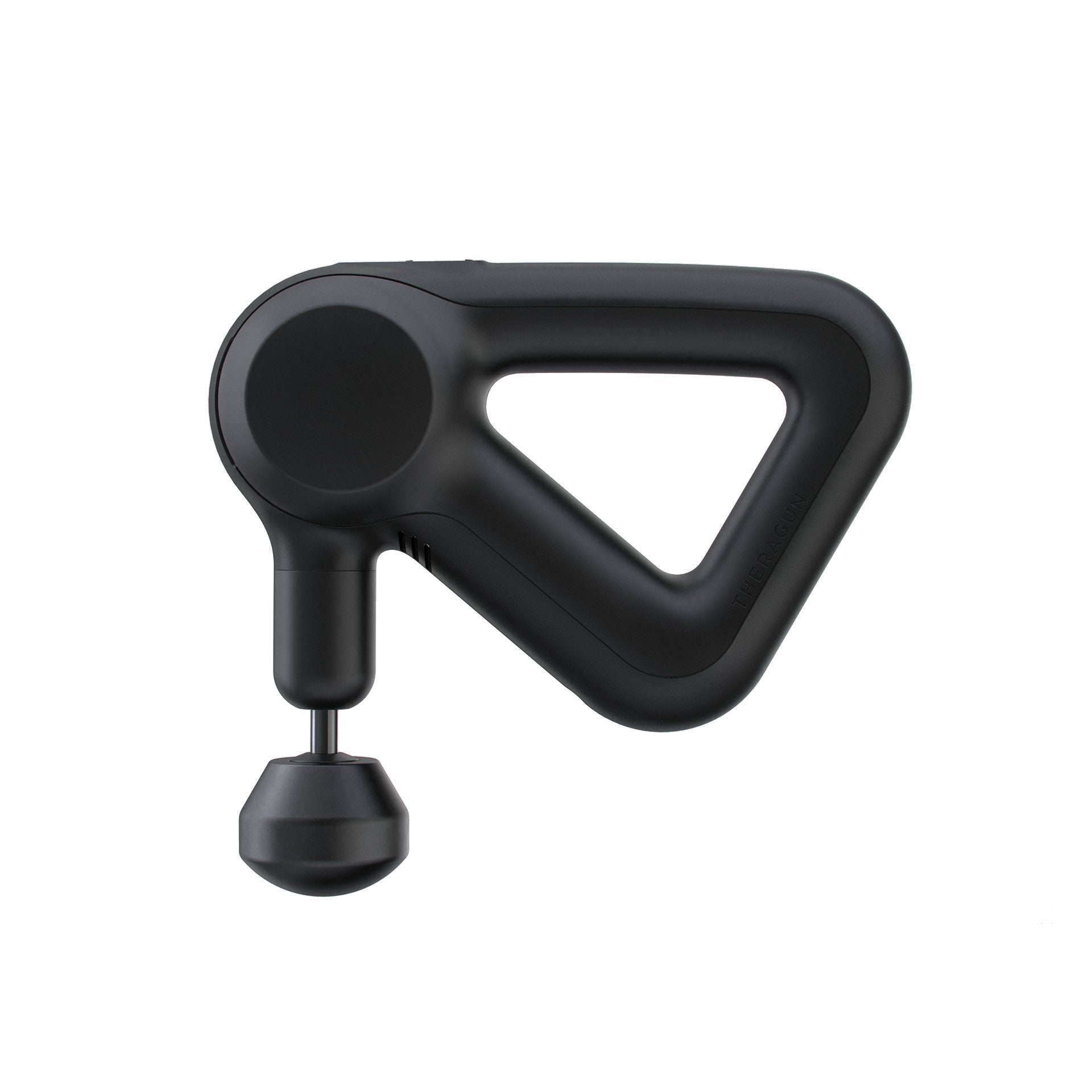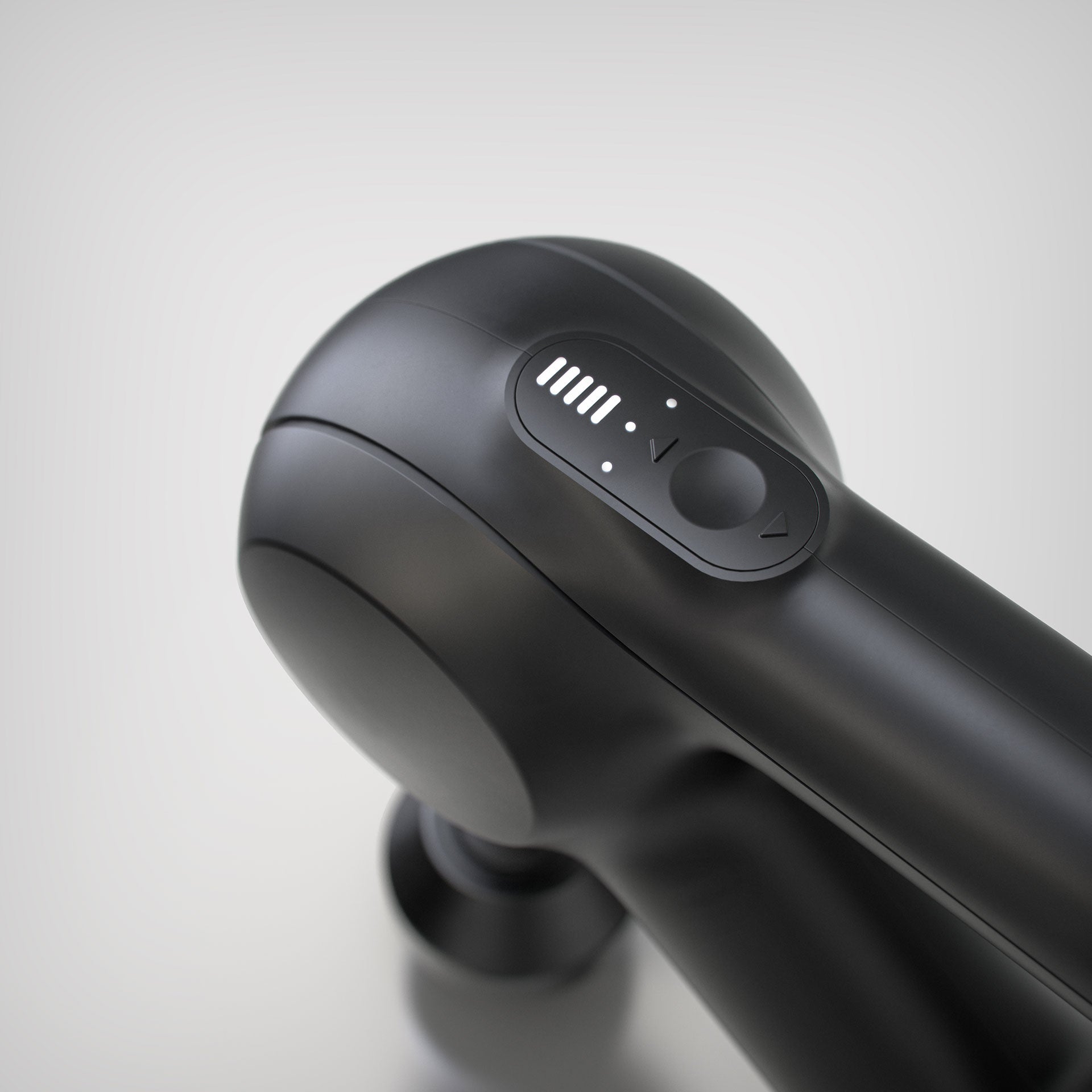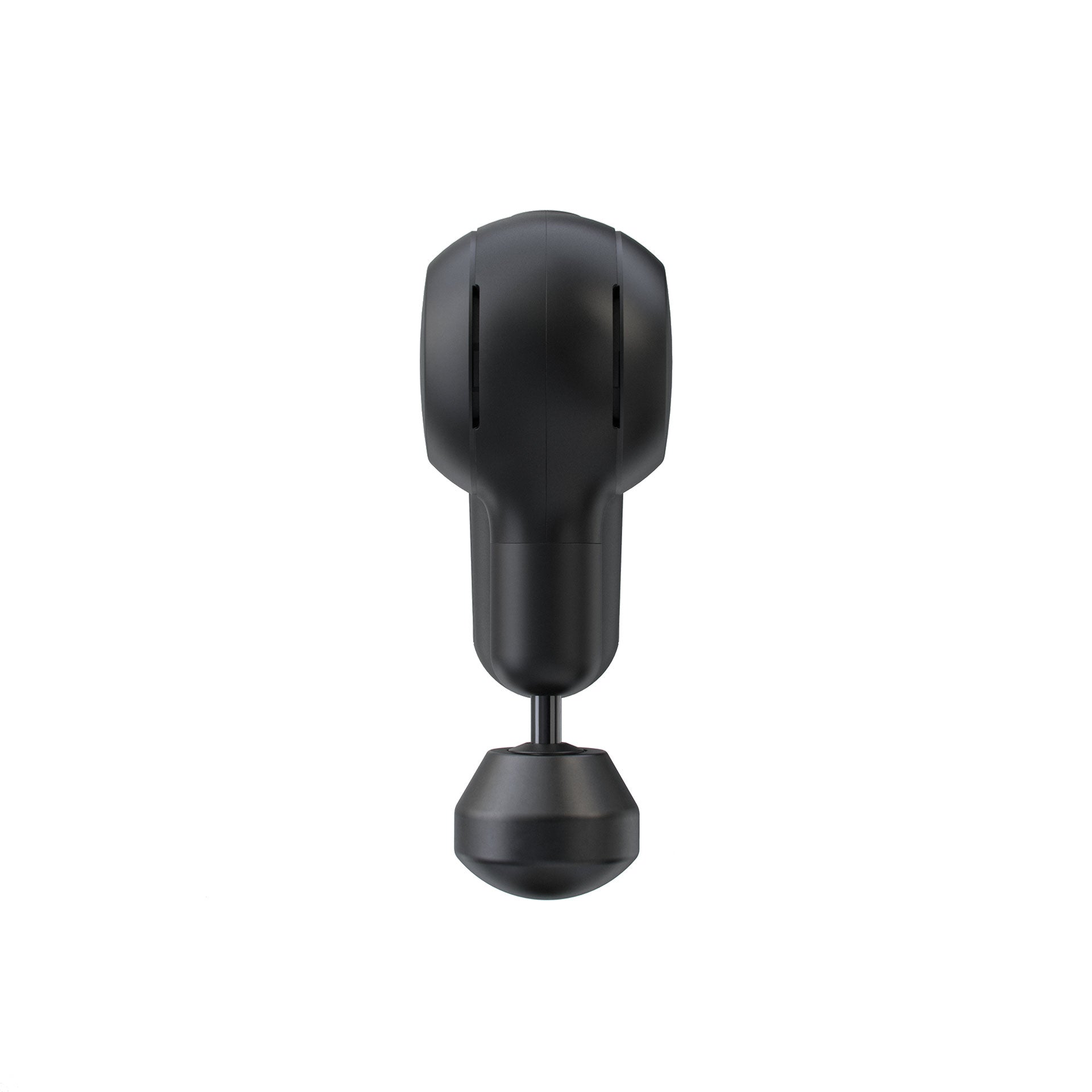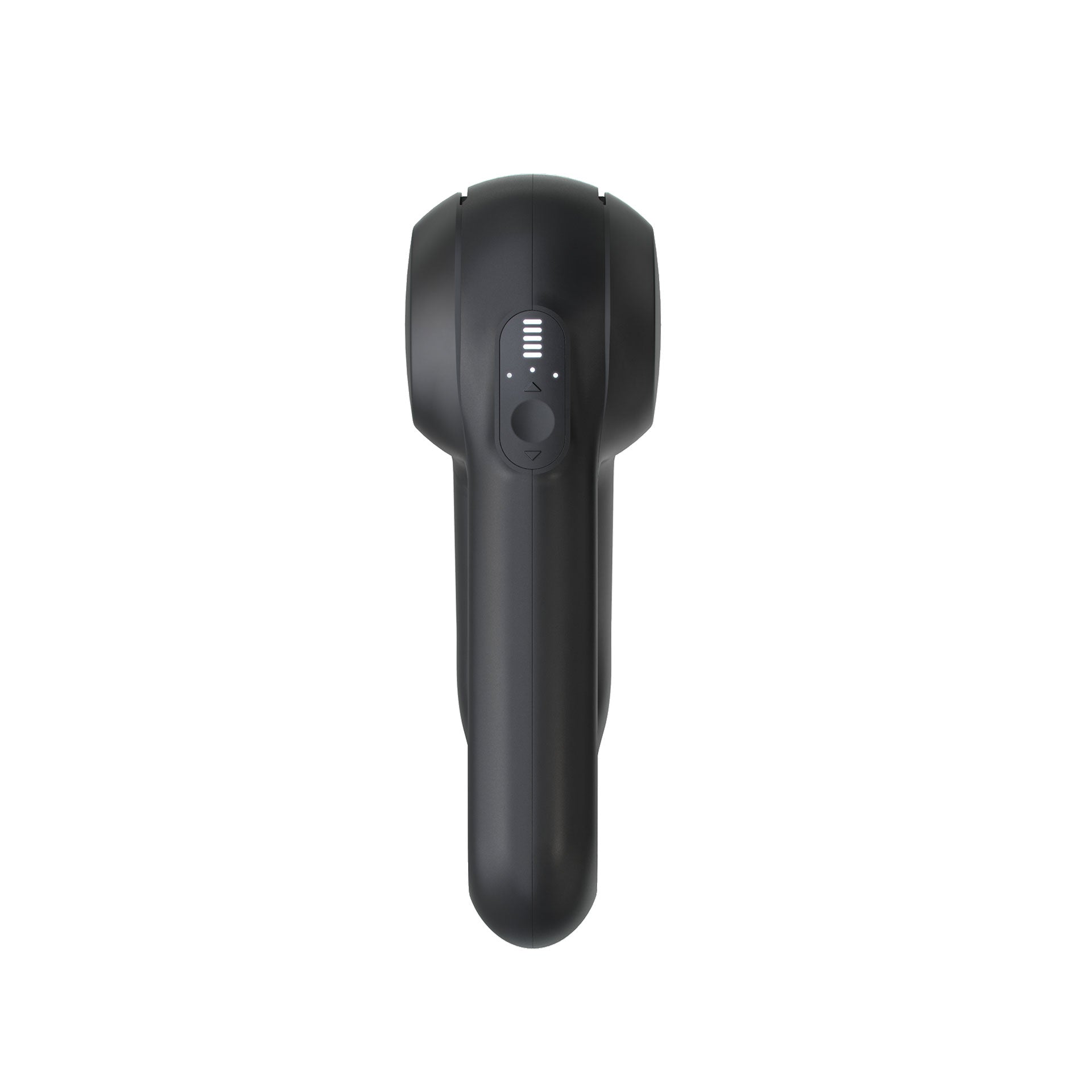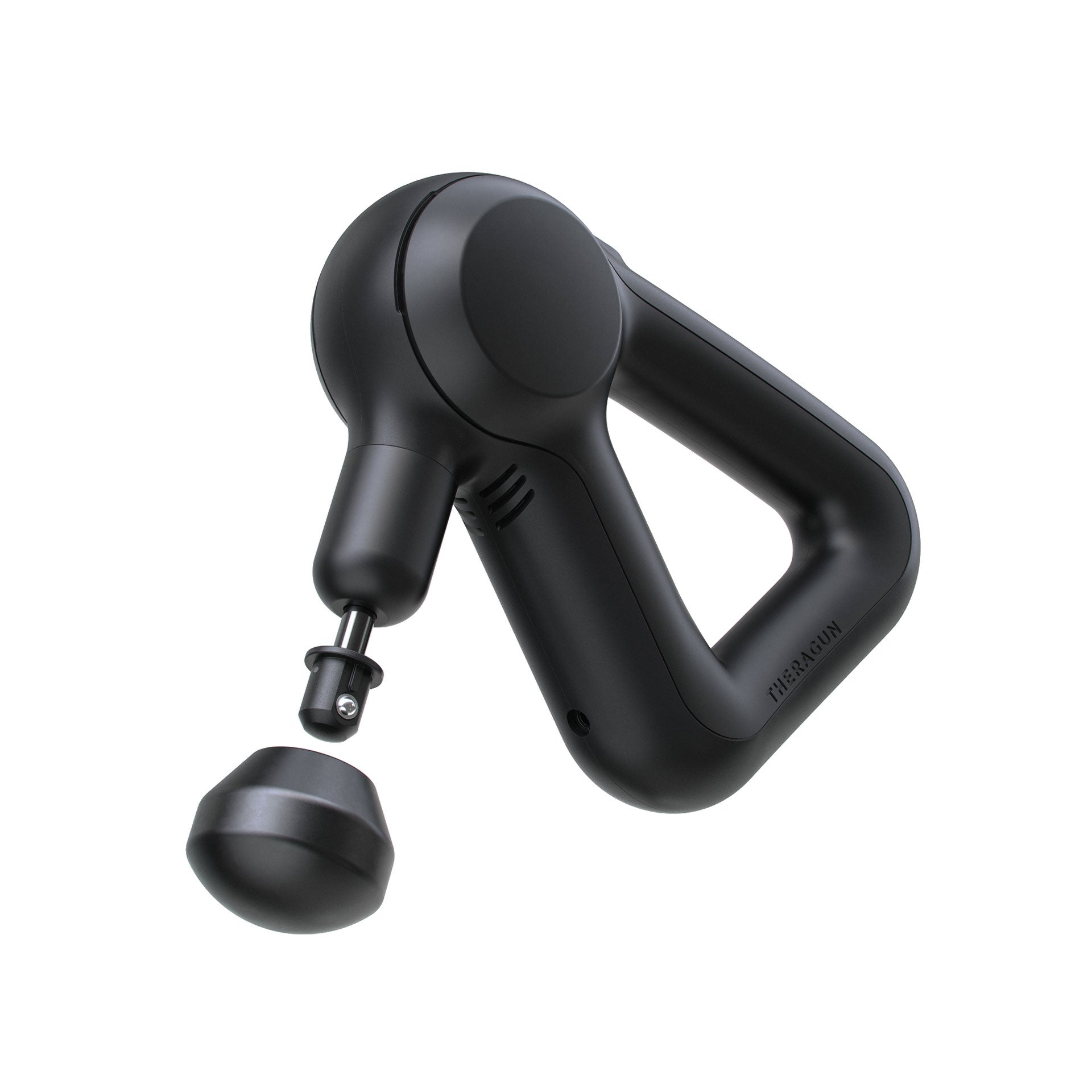 ---
Theragun PRIME massage gun
---
SKU: TG-1033
Five adjustable frequencies
Battery life: 120 minutes

2 year limited warranty

Incl. 4 attachments, bag and charger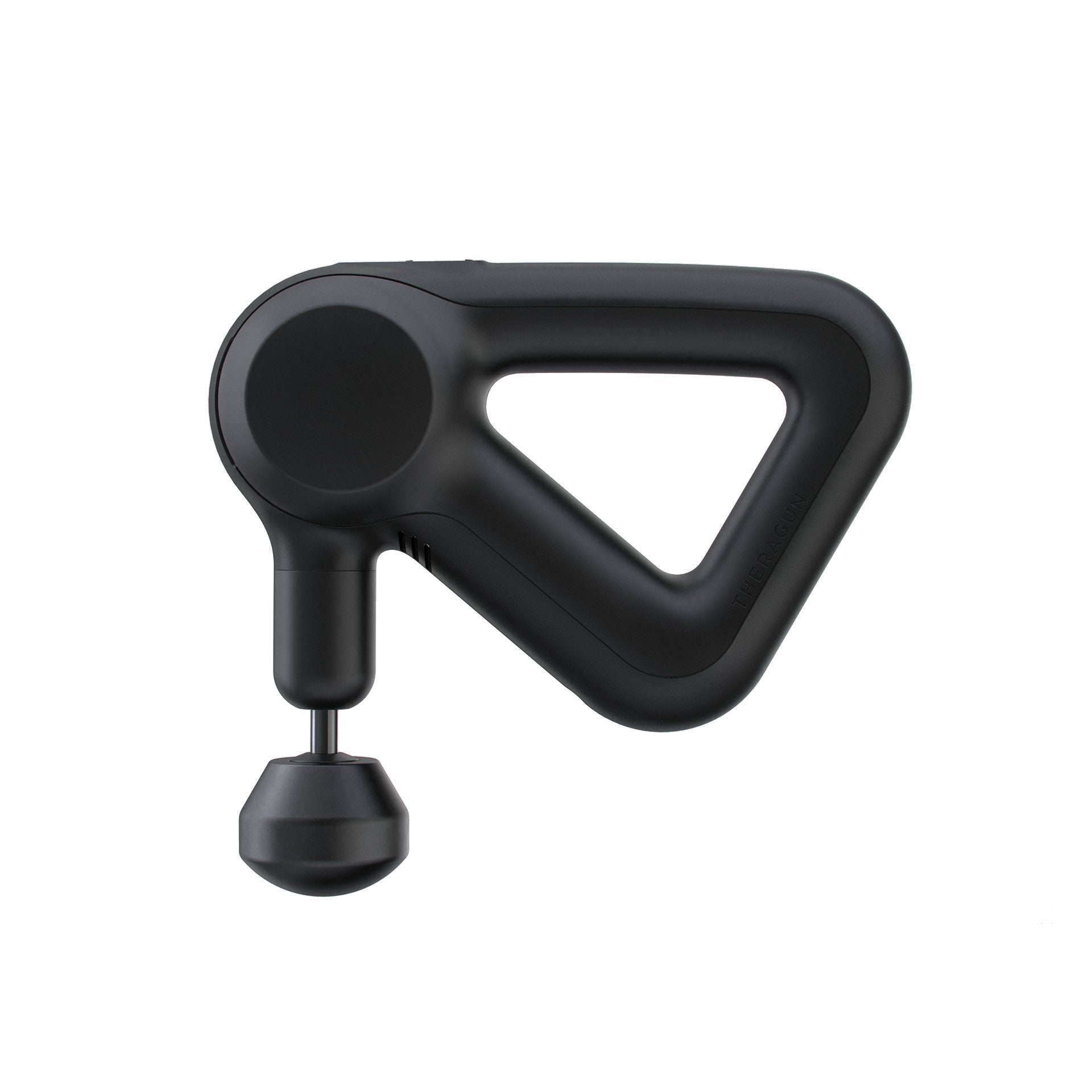 QUIET AND POWERFUL
The new generation of the Theragun has been completely revised technologically. The new motor with QuietForce technology ensures low-noise operation with the same power and twice the battery life. All four models of the fourth generation make use of this unique technology.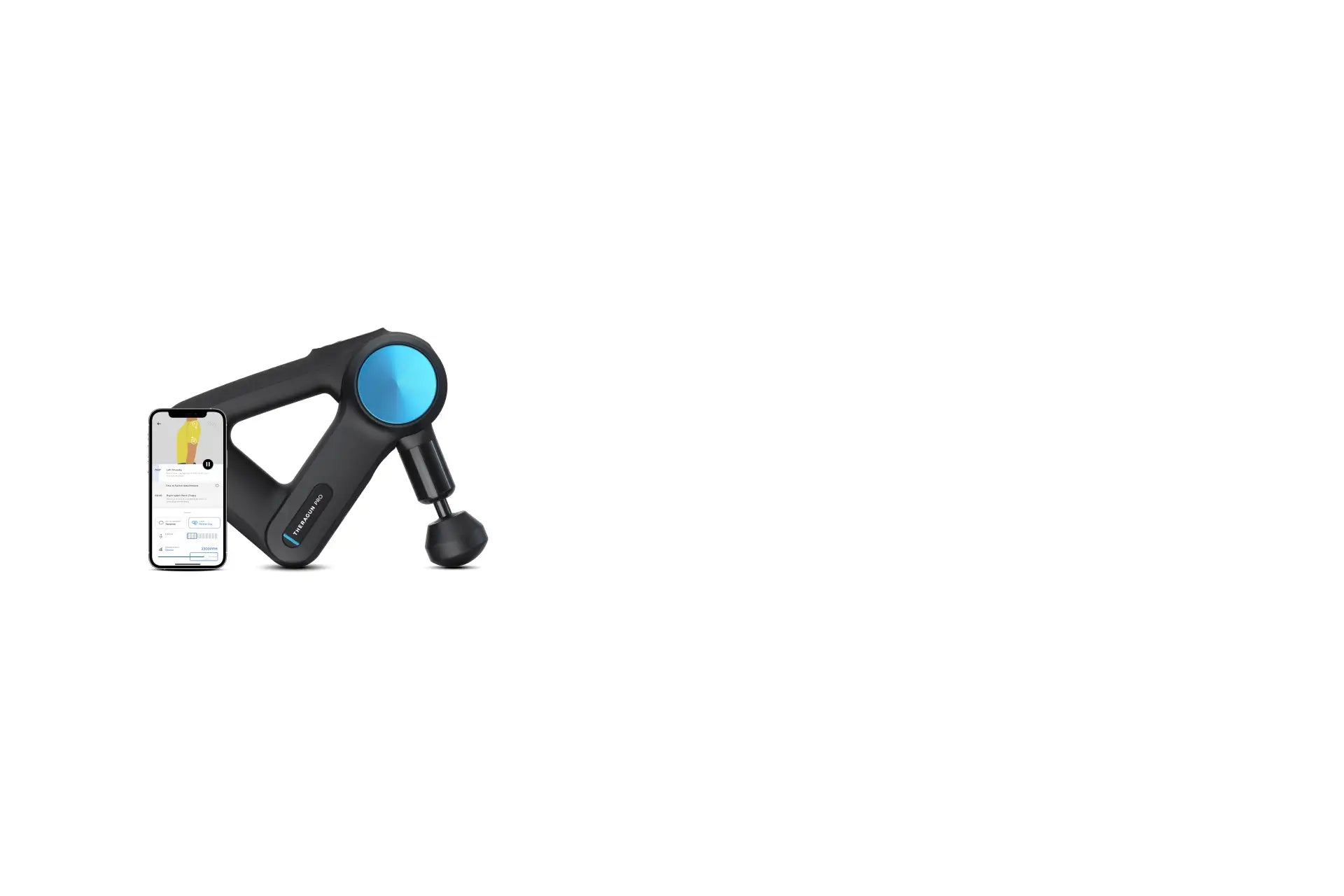 GET THE THERAGUN APP
All functions in one app.
Personalised routines.
Tailored to your needs.
APP STORE
GOOGLE PLAY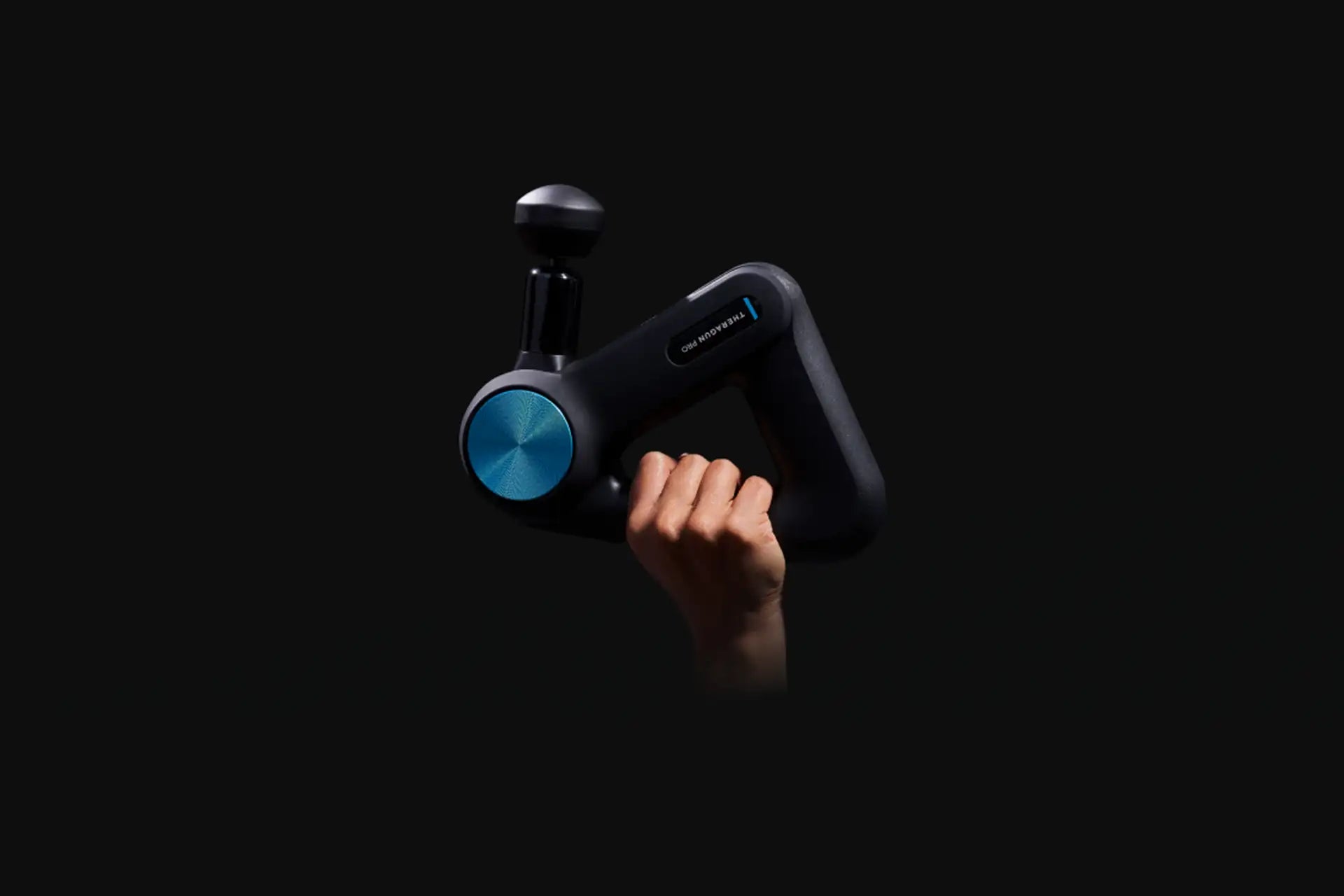 UNRIVALED ERGONOMIC
The unmistakable triangle shape of the Theragun is unrivaled and ensures maximum balance and perfect handling. The Theragun is also perfect for self-use, as you can reach almost every area of ​​the body yourself.
The patented Theragun triangle has been carefully designed and calibrated to avoid straining your hands when using the device. Unlike other devices, the Theragun has four handles to avoid the overloads in forearms, wrists and hands.
scope of delivery
hard case
6 essays
Extra bag for the attachments
2 x lithium-ion batteries
Charger
hard case
5 essays
charger
travel pouch
4 essays
charger
Essays
Dampener, Standard Ball, Wedge, Thumb, Cone, Supersoft
Dampener, Standard Ball, Wedge, Thumb, Cone
Damper, Standard Ball, Thumb, Cone
Frequency (beats per minute)
Freely adjustable (1750 - 2400 spm)
Freely adjustable (1750 - 2400 spm)
Adjustable in 5 steps via app
particularities
Movable arm, replaceable batteries
Fixed arm, permanently installed battery
Fixed arm, permanently installed battery