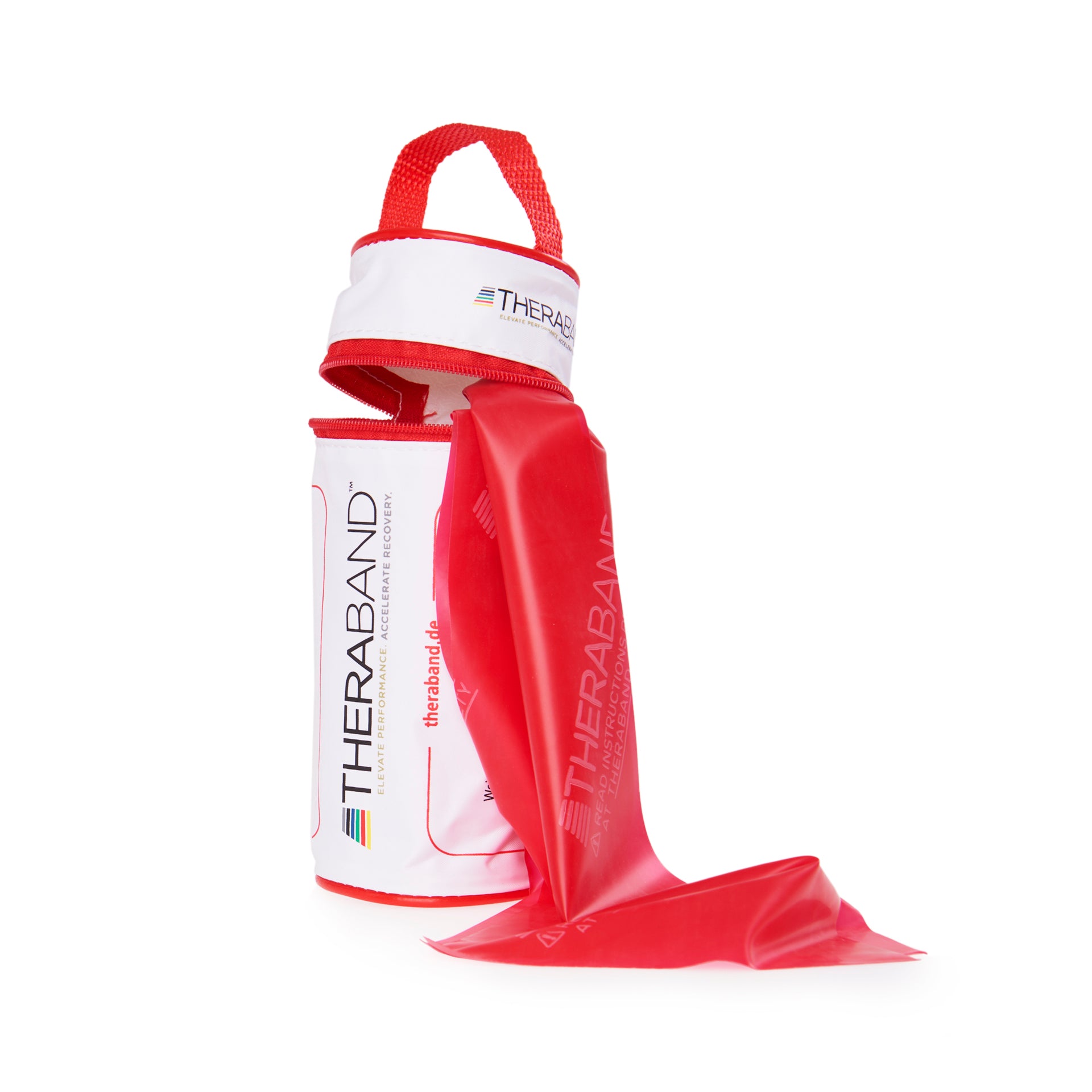 ---
TheraBand 2.50 m incl. bag
---
SKU: 27927
The original TheraBand has been a common training device for strength and endurance training in sports medicine, therapy, top and popular sports for many years. Suitable for young and old and all fitness levels, it can be used flexibly for isolated or multi-muscle training.
The Original TheraBand
2.50 m - ideal training length
Material: latex
Perfect for sports, therapy and home fitness
Incl. weatherproof nylon bag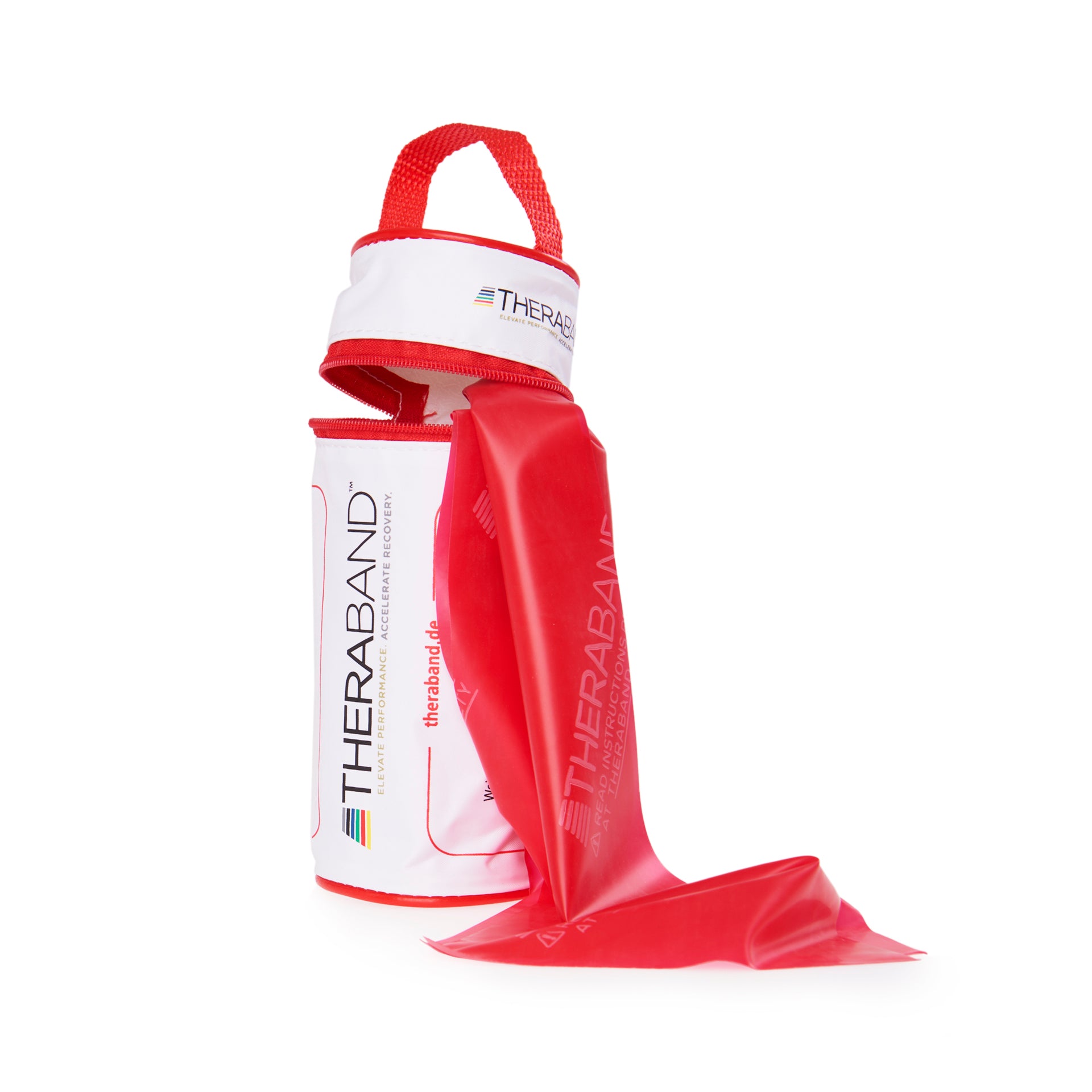 REACH THE ORIGINAL
In contrast to other exercise bands, this strength build-up is almost linear due to the particularly high-quality material and the excellent workmanship.
The resistance that has to be overcome during training in the individual exercises increases very evenly with the TheraBand and thus ensures optimal training conditions.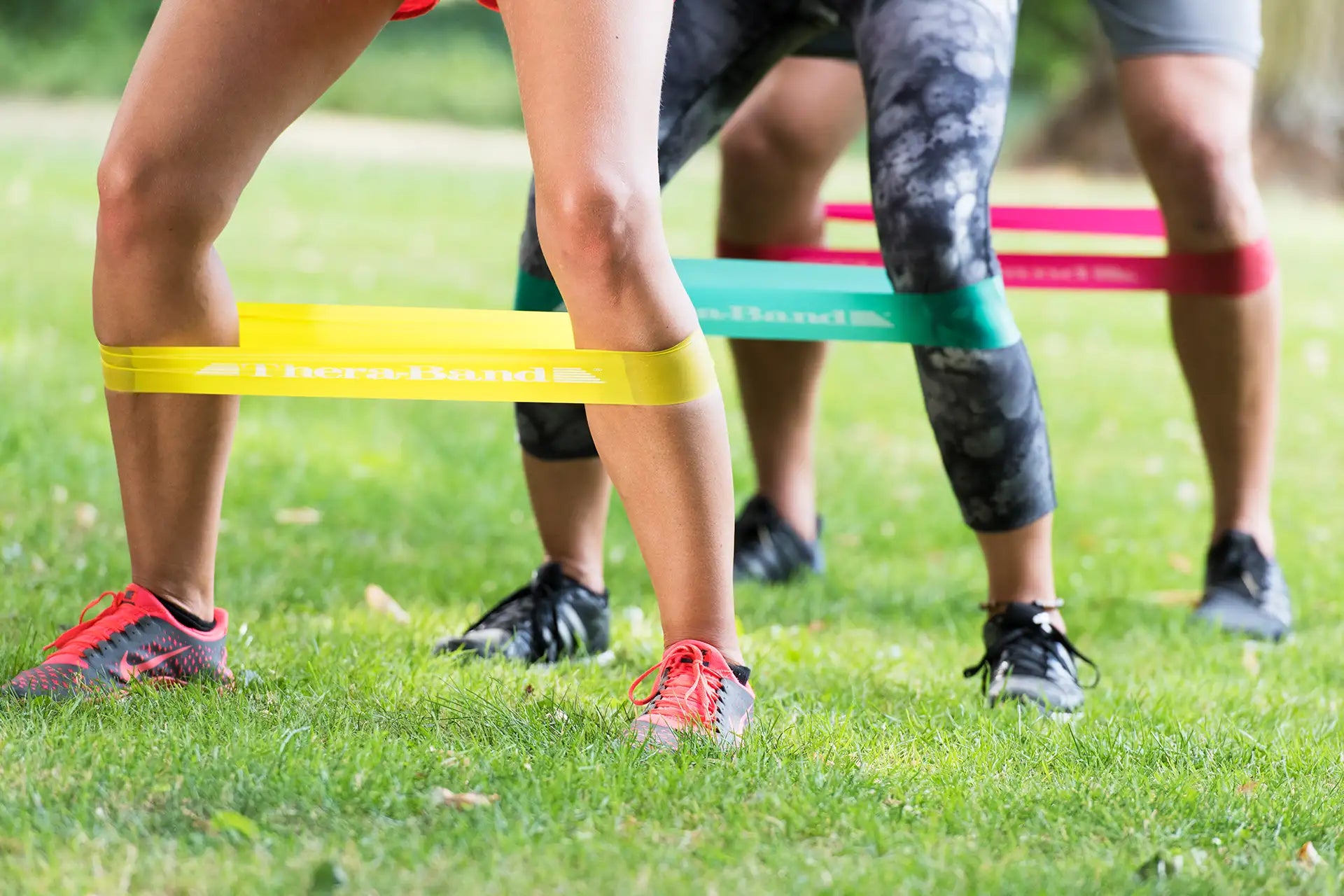 CHOOSE YOUR RESISTANCE
TheraBands are color coded. Each color represents a specific resistance. This is how you can quickly and easily find the right TheraBand for you:
Beige | Very light: 1.1 kg - rehabilitation and reconstruction
Yellow | Light: 1.3 kg - therapy and care as well as in rehabilitation after injuries
Red | Medium: 1.8 kg - therapy and rehabilitation, playful children's training, prevention training
Green | Heavy: 2.3 kg - all-rounder for leisure and sport as well as for advanced rehabilitation and prevention training
Blue | Very heavy: 3.2 kg - Demanding tape for leisure and sport
Black | Extra heavy: 4.4 kg - strength training
silver | Special heavy: 4.6 kg - advanced strength and athletic training
gold | Max. heavy: 6.4 kg - Demanding strength and athletic training for professionals
Any more questions? Take a look at the FAQs.
TO THE FAQS
The original TheraBand is ideal for perfectly coordinated strength and endurance training. The color coding helps to find the right resistance level for every fitness level.
The TheraBand has become an integral part of my day-to-day work. It has become indispensable for me for functional strengthening.
Thera-Bands in comparison
Available variants
Pre-cut 1.40m with rigid, flexible or foam handles
Rolled goods: 7.50 m, 30.50 m
target group
Health-conscious people, recreational athletes
Physiotherapists, athletic trainers, professional users
Health-conscious people, recreational athletes
particularities
The original fitness band with optimal stretching properties
Lasts up to 5x longer than other fitness bands
Maximum comfort during resistance training