---
Gymstick Original 2.0
---
SKU: CS-1201
Barbell workout without weights
Ideal companion in the home gym
Detachable fiberglass rod
Length: 130 cm (assembled) / 75 cm (disassembled)
Material: fiberglass (rod), latex (tubings)
Incl. online access for exclusive training content
Incl. nylon bag
Made in Finland
BARBELL TRAINING WITHOUT WEIGHTS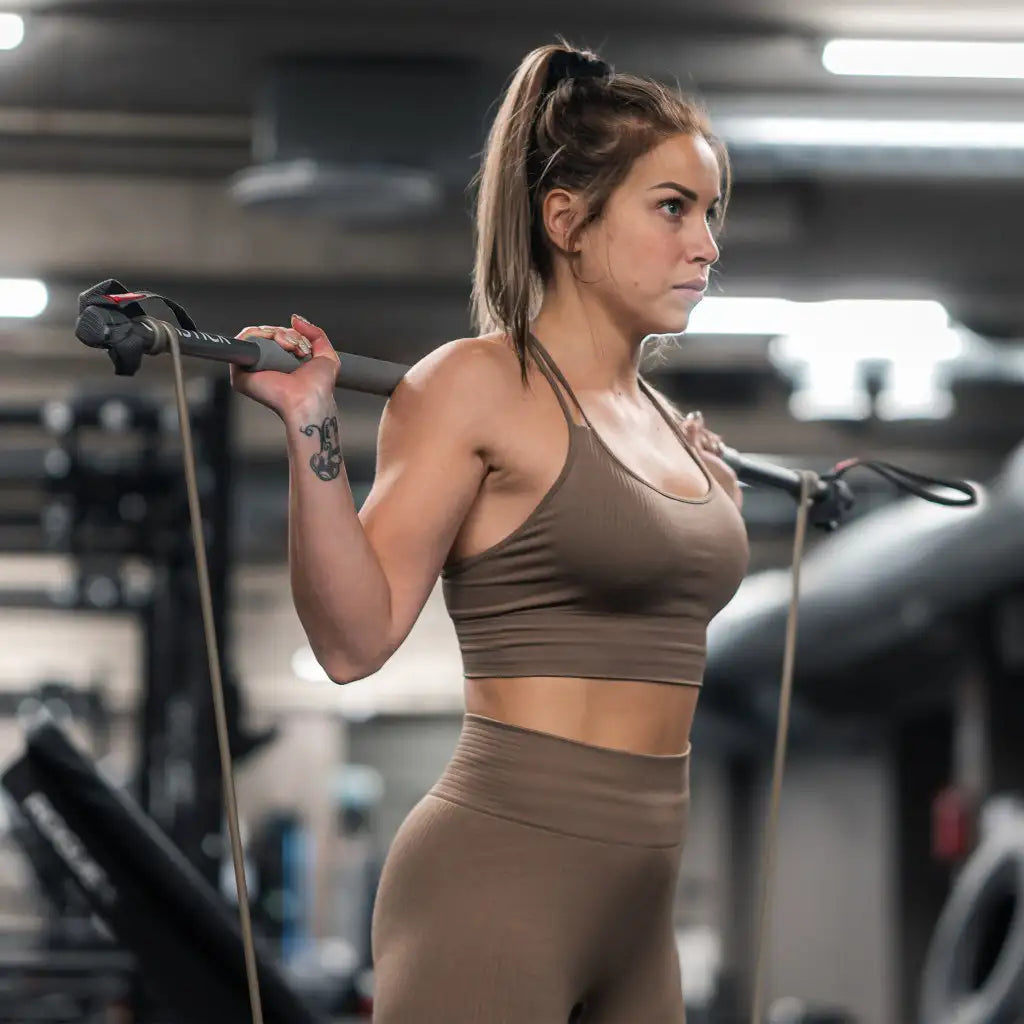 CHOOSE YOUR RESISTANCE
The Gymstick is color coded. Each color represents a specific resistance. This is how you can quickly and easily find the right Gymstick for you:
Green | Light : therapy, new entry (1 – 10 kg)
Blue | Medium : fitness, return to work (1 - 15 kg)
Black | Heavy: fitness, advanced training (1-20 kg)
silver | Very difficult: strength-oriented training (1 - 25 kg)
gold | Super heavy: competitive sports, strength sports (1 - 30 kg)
The Gymstick Original is the highlight of the strengthening courses in my running seminars.
The Gymstick is easy to use and versatile.
The Gymstick Original can be used anytime and anywhere - a factor that should not be underestimated given the limited time that is often available for preparing for a competition.