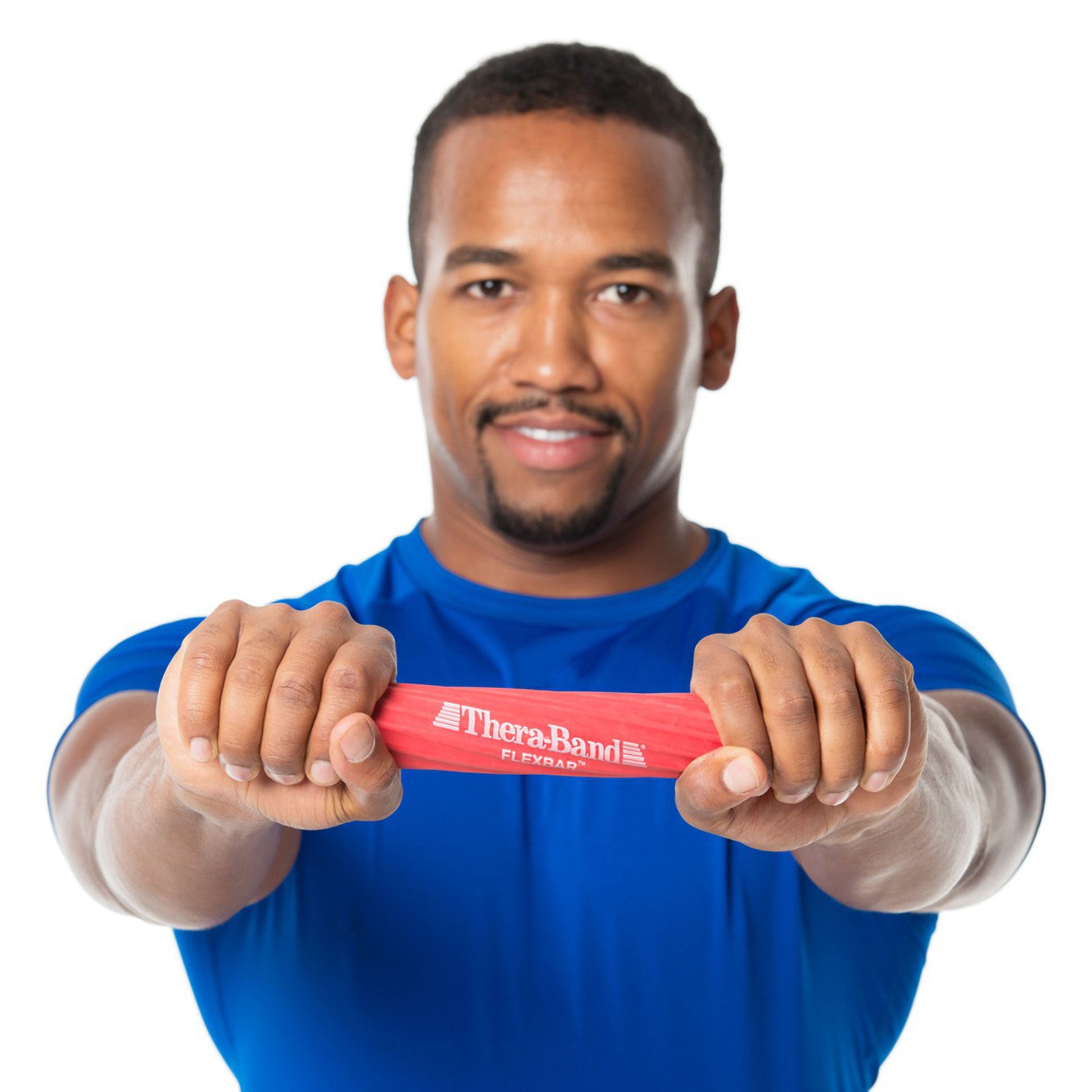 ---
FlexBar
---
SKU: 26130
Hand training with grip
Handy, handy and light - the FlexBar from TheraBand is ideal for rehabilitation and strengthening of hands, wrists, forearms and shoulders. In addition to the rehabilitation of wrist injuries, it is also used for simple self-massage (e.g. for plantar fasciitis).
The grooved rubber surface offers an optimal grip and is easy to clean when used intensively by different users. The FlexBar is available in four color coded resistances with different diameters.
Ideal for rehabilitation and strengthening of hand and forearm muscles
Available in 4 color coded resistors
Length: 30 cm each
Material: hard rubber
Available Colors | Diameter:
Yellow | 3.2cm - 3.8kg*
Red | 3.5cm - 4.5kg*
Green | 4.5cm - 6.8kg*
Blue | 5.3cm - 11.3kg*
*Effort required to bend a "U".
FlexBar
Sale price

19,95 €
Regular price
(/)